| | | | | |
| --- | --- | --- | --- | --- |
| [ | mood | | | accomplished | ] |
Dear HiPstaz:

With everyone with World Cup Fever and soaking in the NHL and NBA Playoff excitements, JPHiP.com keeps that winning tradition with more contests and events on the horizon!!

JPH!P OPV (Original Promotion Video) Contest WINNER!

Congratulations wordsworth for his winning DAWA SHOCK! video:
http://www.youtube.com/watch?v=5HCnJN8yqy0

More details: http://forum.jphip.com/index.php?topic=23996.0

36 CHAMBERS of JPHiP.com FORUMS LOGO CONTEST!

We been rocking The Pink Logo for nearly three years now, what better way to celebrate than to have a contest! In the Spirit of the Wu-Tang Clan, we want you to design JPHiP Logo variations for your favorite forums: The PIEHOLE aka Hello! Project, Chuuch of Charmy aka Rika forum, Fanfics, House of Seoul aka KPop forum, Girls Generation, JPop Sekai aka Japanese Music/Section, AKBar48, Non-stop Idolling!!!, Ladies Loving Forum




Get your entries in by August 1st to be a part of The Pantheon of HiPness!!

More details: http://forum.jphip.com/index.php?topic=25409.0

Anime Expo® 2010 - July 1-4, 2010 (AKB48, MELL, May'n) Los Angeles, CA

Maeda Atsuko, Akimoto Sayaka, Itano Tomomi, Oshima Yuko, and all your favorite AKB48 girls arrive at Anime Expo® for concert, autograph session, and Q&A.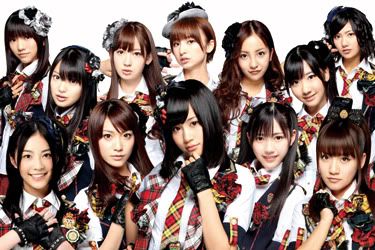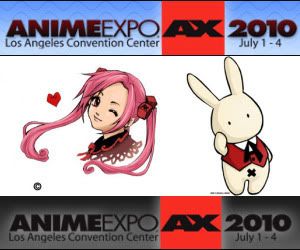 Anime Expo® is located in Los Angeles and is the nation's largest anime and manga convention. The Expo serves to foster trade, commerce and the interests of the general public and animation industry. This event serves as a key meeting place for the general public to express their interest and explore various aspects of both anime and manga, as well as for members of the industry to conduct business. AX 2010 will be held July 1 - July 4, 2010, at the Los Angeles Convention Center in Southern California.

This year's Guests of Honor include some of the following; for the full list, please visit: http://www.anime-expo.org/guests.

* Japanese Musical Artist MELL
* Japanese Musical Group AKB48
* Voice Actor Kyle Hebert
* Animation Director Toshihiro Kawamoto
* Seiyuu Yuu Asakawa
* J-rock Band Sophia
* Anime Director Shinichi "Nabeshin" Watanabe

For more information about Anime Expo® and to register, please visit www.anime-expo.org.

Get planning now with your fellow AKBar48 HiPsters!

More details: http://forum.jphip.com/index.php?topic=24876.0

JPHiP News continues to bring you LIVE coverage ALL JULY of major events, concert reviews, and even interviews with your favorite celebrities from our great writing staff made up of HiPstaz like you! Check out http://news.jphip.com shirenu's Report on hANGRY&ANGRY in Helsinki 2010!

AND this awesome interview Masa did with Carl Jones (author of Here Come the Kung Fu Clones) a book about Bruce Lee knock-off movies of the 70s aka Clones better known as Bruceploitation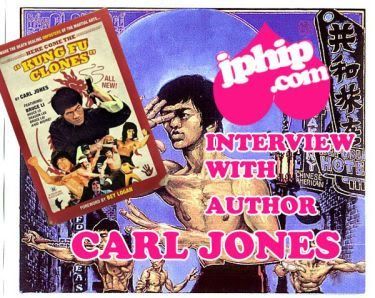 For Bruce Lee fans worldwide! PM John Overall to get a copy before they run out!!

Browse/Listen to JPHiP.com on your mobile device with Tapatalk!

Into THE FUTURE! did you know you can listen to JPHiP Radio on your iPod or Android device? Find the links at http://jphip.com/radio.html or browse the forum using Tapatalk! (thx Risuzu for the tip! and Davetron for setting it up!)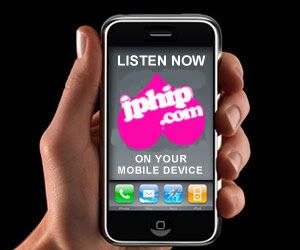 More details: http://forum.jphip.com/index.php?topic=25290.0




Don't forget!! Get your votes in for...
Hello! Project Hot/Cute/Hot Graduate Polls!




Tell your friends and family, the only H!P poll that matters to see who comes out on top! All in H!P Crapola for your #1 discussion on Hello! Project.

Hot! http://forum.jphip.com/index.php?topic=25274.0
Cute! http://forum.jphip.com/index.php?topic=25275.0
Graduate Hot! http://forum.jphip.com/index.php?topic=25337.0


HiPSTAZ BE A HUSTLA!

HANGRY & ANGRY Grassroots Pimp / Street Team / Campaign ~Let's BRAINSTORM~ !

An idea spearheaded by Hitomi Heaven's BAWS Kimuuu, let's apply our pimp skills and spread the HANGRY & ANGRY love across the world via internet and on the streets.



Baby be a Hustla! If not, you only a cust-omer!

With H&A going overseas to Seattle, Paris, Berlin, Helsinki and London. Where would they go next? It's useless to just sit around and do nothing. LET'S TAKE ACTION!! Bring HANGRY & ANGRY to your area!! BY BEING A HANGRY & ANGRY Pimp and promote them on your site and social media account, like facebook, twitter, etc.

Find out how and discuss: http://forum.jphip.com/index.php?topic=25324.0



We specialize in anything that can't be done! They say we Warriors!

July also marks the time when we pay respect to our fallen HiPster Brothers Tim Marks aka Jabronisaur (lost to us July 16, 2009) and Kyle Bouvier aka marimari (passed away July 30, 2006). Their spirit continues to live strong as we continue their legacy forever and ever. We strive as HiPstaz to be as selfless and bring that positive attitude each and every day. ALWAYS IN OUR HEARTS!

From 0 posts to the 31,000 posting machine Admin, every one of YOU is a key to JPHiP.com being a CHAMPION! THANK YOU!

We are Victorious! We only in it to WIN! No surrender No retreat!




One love,
The JPHiP Crack Staff.

Follow us: http://twitter.com/JPHiP
Become a Fan: http://www.facebook.com/pages/JPHiPcom/28893835100

FOR COMPLETE COVERAGE! Forum, Image Board, and more: http://jphip.com